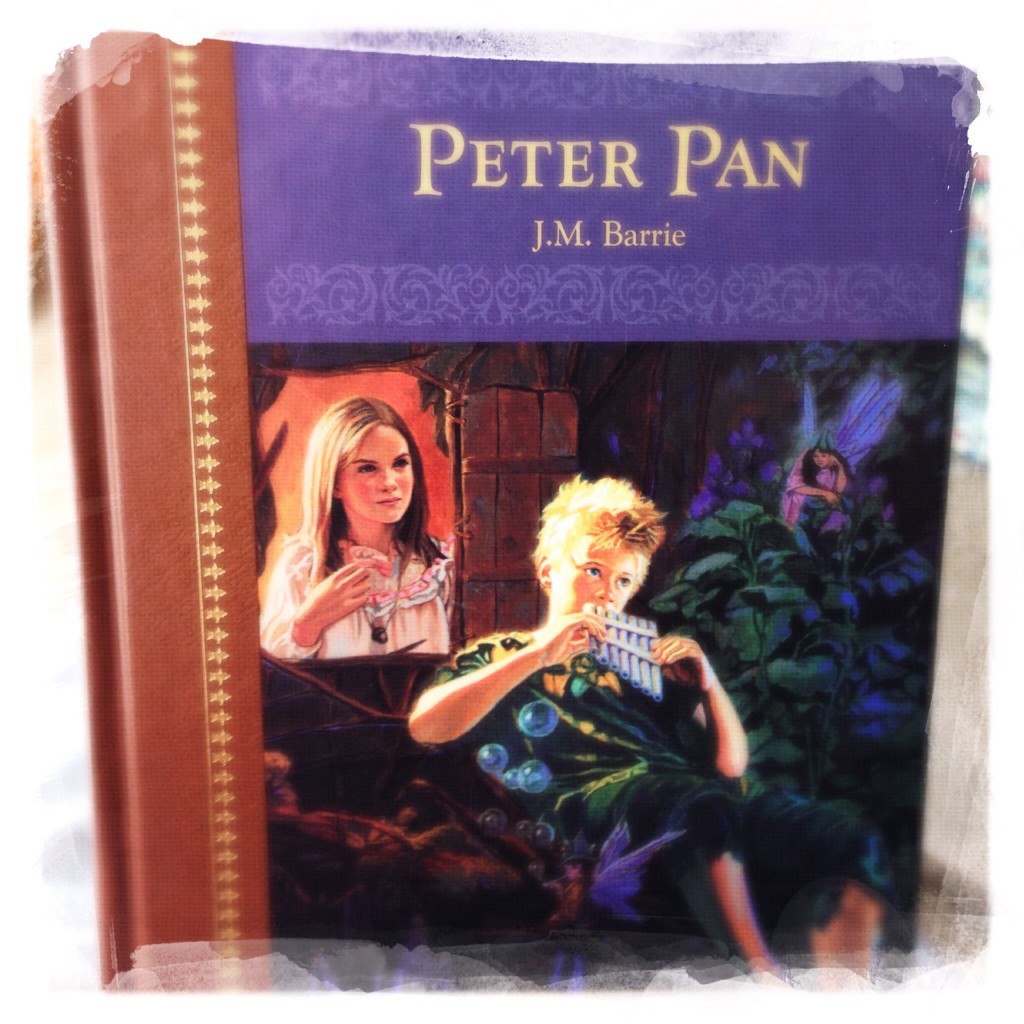 For my birthday a week or so ago, my near-nine year old daughter Audra 'gave' me her copy of "Peter Pan" by JM Barrie. I say 'gave' because she wants it back after I'm done! And after finishing this book today, I can understand why.
Everyone knows the tale but I had never read the book. A children's story to be sure, there are moments of beauty and deep truth that slipped through my defenses and found their heart mark and true.
"For you see, Peter Pan will always be found where there are children who seek adventure and fun in the land of make-believe…
And so it will always go as long as children are young and bright…
…and believe."
(JM Barrie, "Peter Pan")
From an early age I've loved reading. Through every book and story I traveled far and wide, and learned of wonder and glory, as well as that which puts such glory in peril. It was my refuge from the ordinary, and a place where imagination taught that anything is possible.
If you only believe…
Why this particular book escaped my voracious appetite I have no clue. Sacred or secular, fiction or non, I learned so much about life from every bit of literature I consumed. And the more I read and pondered, I learned even more about myself.
I am the recipient of many great and wonderful blessings, and I cherish and appreciate them all.
But today, at fifty-two years young and far from 'grown up' I am thankful for my young girl and her precious gift.
The gift of wonder. Of glory. Of belief…
I still believe…