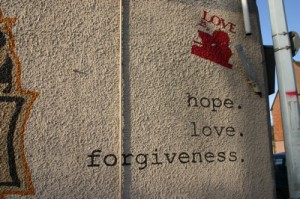 It was one week ago today that I received a phone call saying that one of my sisters in Birmingham, Marie Vinson Holmes had been rushed to an area hospital sometime in the early morning hours. Her condition was very serious.

She was in critical condition with complications stemming from a pulmonary embolism. A clot in her leg had lodged in one of her lungs, and physicians were attacking this problem, but her blood pressure was too low. Treatments for these conflicting issues were at cross purposes. At the time of the phone call, Marie was responsive and the medical team had a plan.
By afternoon, Marie's condition had deteriorated, with drastic measures taken at least 4 times to revive her. Finally, at 1:30pm my sister had slipped away into eternity.
To say this has been a difficult week would be a grand understatement. But the faith and hope I have in Jesus Christ was shared by my sister Marie. When life is good and all is well, God is there. but when life (and death) happens, God is still there.
And while our family and the host of Marie's friends grieve over this passing, I find myself somehow envious. Marie has been reunited with loved ones who have already made this final journey… and they are even now gathered around the throne, worshipping the one and true savior, Jesus Christ.
I have always said that either the promises in God's word are true… or they are not. And as I have seen his faithfulness in so many other areas, why would he prove faithless now? He is Faithful and True, and one day I will see him face to face.
Thank you for all the prayers and support we have received from each of you during this time. I have been asked by our family to officiate at Marie's memorial service tomorrow (October 8th at the Roebuck Chapel in Birmingham, visitation at 11am, memorial at noon).
God bless,
GV