Good morning, and welcome to Monday.
Da dada daa dah!
There's a touch of blue in my words on this overcast day. The older I get, the more I understand that not only is it okay to have these feelings, but equally okay to express them.
I'm no spiritual barometer, but I'd be foolish to imagine that I'm the only person to struggle.
Yes, I know Jesus never promised me a rose garden. I beg your pardon…
So in the spirit of casting my usual caution to the wind, here's the beginnings of a tune
I rediscovered in a recent search, and it's playing in my heart today.
I believe in the sun
Even though it doesn't shine
I believe in love
Even when it isn't mine
I believe in God
Even when he doesn't speak
I believe the unseen
Even when I can't see
Stomp your foot along with me.
And don't forget to throw a tip into my open guitar case…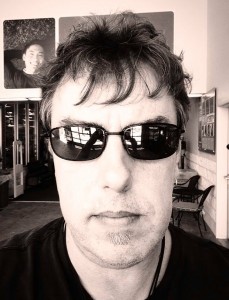 George 'Chokeneck' Vinson
(Yes, that's my blues name were I cool and bluesy enough to earn one. But there IS a story to go with it…isn't there always with me? Lol)