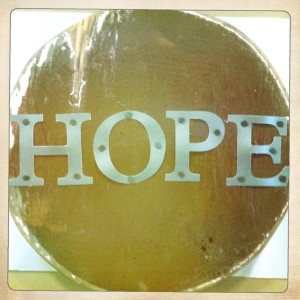 It was with the best of intentions that I sat down to my laptop way back on the 20th to write a blog celebrating what might possibly be my favorite holiday, Thanksgiving.
You know what they say about good intentions.
I actually composed two or three paragraphs when I was hit with the realization that everything I had written to that point could be summed up with a single word. It's not a nice word, so I'll leave it to your imagination.
I do so love Thanksgiving and everything the holiday represents. And I do have so much for which I'm thankful…I really, really do.
But in this season I found a shadow lying across the bow of my thankfulness. The more I pondered this, the more I understood that this shadow has always been there, the dark antithesis to my ever-present silver lining.
If I'm honest, then I can admit to knowing about the existence of this shadow. It's been with me a long, long time. It's part of who I am, and thus informs everything I say or do.
The shadow is not my only companion.

I've been a musician a long time, and after a decade of playing I fell in with a great group of guys at church, forming a group called "Spirit Band" (later to transform into "Paradox"). We were pretty good, I suppose. The thing I think set us apart from other bands was that we performed our own material. We had an incredibly gifted lead singer and primary writer in one Ricky Hall, but we all contributed to the writing.
It was around the early 90's that I wrote a lyric that I deemed good enough to share with the lads. It was a song called "Lines of Hope" and it was fairly dreadful except for the chorus:
Lines of hope
Radiating from believers
Intercepted
In the hearts of hopeless men
From that point on, I continued my writing. Groups come and go, but music has been my lifelong companion. Through the years I've had the good fortune to be able to share the songs that tell my story. I cannot even begin to express the feeling of not only creating from nothing that combination of lyric and melody, harmony and rhythm that is a song, but being able to share it with others. And to find that these heartwords can actually resonate with someone else. It's one of the greatest gifts from the Father, and for this I'm thankful.
In this thankfulness, I discovered my other companion, Hope. I know and understand that in spite of whatever circumstance life throws my way or path I wander, I have a hope and faith that also informs everything I write. I may not invoke his name in a conventional way, but my songs have a constant Companion, an ever-present source and inspiration.
I don't usually publish works in progress, but this song came to me early last Sunday morning, and is a snapshot of what I experienced somewhere between here and there:
The first glimpse of dawn
Dividing the horizon
Stretching all the way
From dark to light
Looking like a rainbow
A reminder of the fire
And the promise of second sight
Morning star
Burning bright
Call the day
And end the night
I wish I may
I wish I might
I don't want a reminder
All I need is You
Darkness and light. Hope and despair. Paradoxical, to be sure. But I'm reminded of my need for the One who transforms, who can transform even me into who I will be…
It is a kind of Thanksgiving after all.
GV