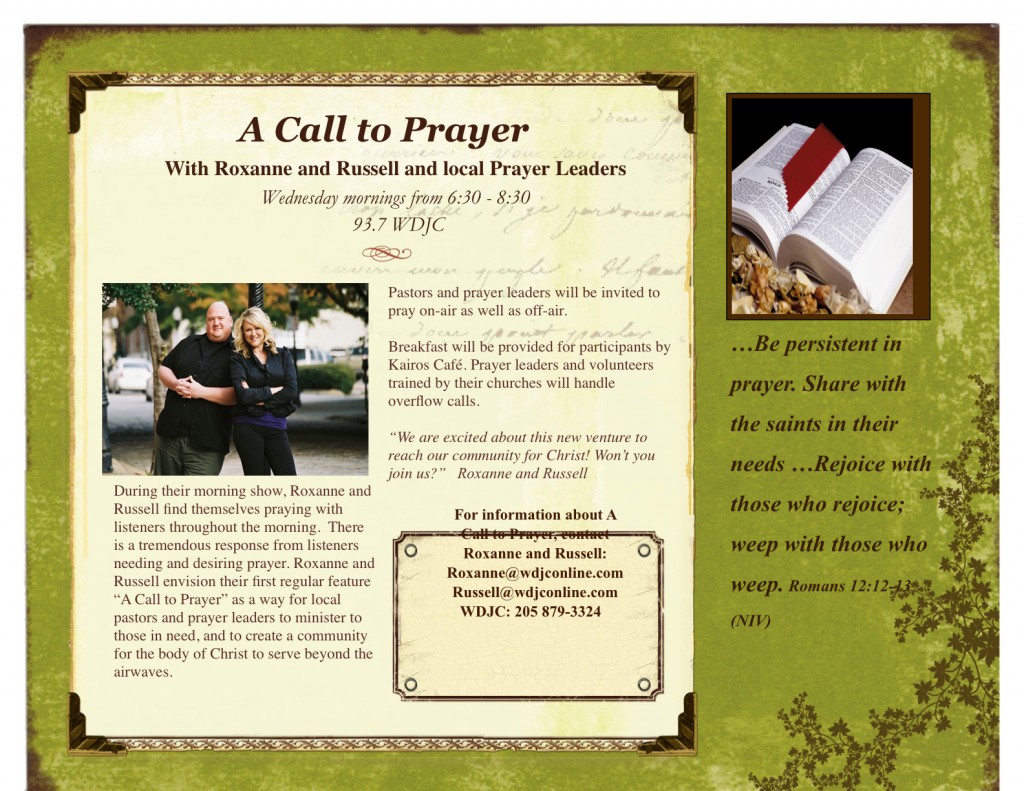 I'm honored to be taking part in the WDJC FM93.7 "Call to Prayer" segment this Wednesday, May 11 from 6:30-8:30am. This is a regular feature of the Russell & Roxanne morning show, and I'm excited to be able to share and pray for and with our friends in Alabama and beyond.
You can also listen online at www.wdjconline.com
God bless and keep praying for the ongoing tornado relief efforts throughout the South.
GV